Exhibits & Events
Firehouse Arts Center
Firehouse Art Center, 4444 Railroad Ave., Pleasanton. Firehouse phone number: (925) 931-4848.
Current Harrington Gallery Exhibit
Road Trip – Allied Arts West – Poetry by the Monday Night Poets – June 11 – August 13, 2022
Different people will bring home different memories from the same trip. For one traveler, it is the car they drove in, the view out the window, or the people they met.  For another, it is what they brought home, whether that be an abstract mental image or a cluster of picked flowers.
At the conception of the exhibition, the award-winning professional artists of Allied Artists West were given the theme, "road trip," and each took off on their individual interpretive journeys. Thus, the show is a collection of different media and varying interpretations of what a road trip might inspire. Most artworks are accompanied by poems complimenting the visual piece and were written by The Monday Night Poets, a local writers' group.
The Harrington Gallery is pleased to present its upcoming show, "Road Trip," with Santa Clara County-based group, Allied Artists West (AAW). The exhibition will be open from June 11 to August 13, 2022, with the reception on its opening day, June 11, 2022. This will be the group's second showing at the Harrington Gallery and will feature works by the professional collective of award-winning and nationally renown artists.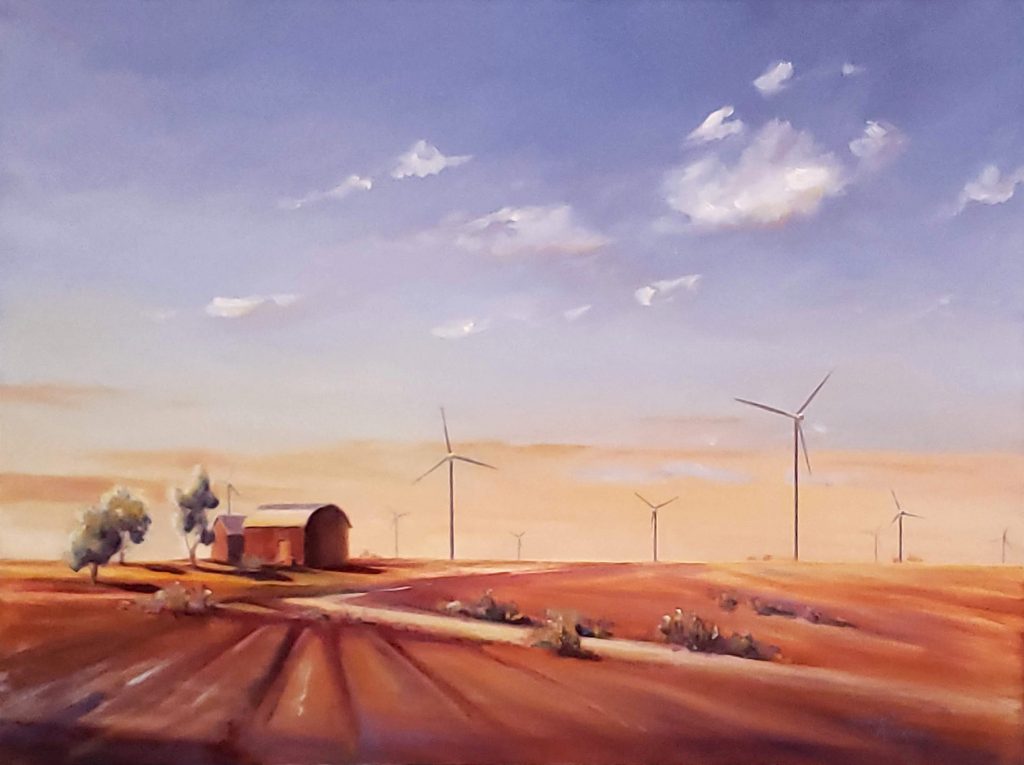 Hours: Wednesday – Friday, 10 am to 5 pm; Saturdays 11 am to 3 pm
Charlotte Severin Solo Exhibition
The Nancy Thompson Memorial Wall
The Nancy Thompson Memorial / PAL Wall is located on the second floor of the Firehouse Arts Center and open for visitors during normal operating hours  – Wednesday – Friday, 10 am to 5 pm; Saturdays 11 am to 3 pm.
Vanessa Thomas Exhibit
Award Winning South African Floral Photographer, Vanessa Thomas, is showing at the Firehouse Arts Center on the Nancy Thompson Memorial / PAL Wall from July 23 – Sept 3.
Venessa explains her work – "Flowers are my passion and photography provides the ideal window on their world. Expect to see digital artworks focusing on subject matter drawn from nature with all its rich and vibrant hues and experience floral feel-good moments. My objective is to practice mindfulness and capture the beauty and wonder that I see then share it to bring moments of joy, gratitude and calm to others. Uplifting encouragement based on my mantra "Think. Act. Persevere." is at the core of my work and I wholeheartedly subscribe to the idea that life is #BetterWithFlowers !"
---
Museum on Main
603 Main St, Pleasanton, CA 94566
California Votes
– August 16 – October 8 – Despite California's influence on our nation's politics, voter turnout in California falls below the national average. While the political focus is usually at the federal and state levels, local political issues have a greater impact on our everyday lives. In both English and Spanish, 
California Votes: Exercise Your Right! 
breaks down the importance of voting, demystifies referendums and ballot measures, highlights political ephemera in your collection, and encourages your visitors to make their voices heard on the local, state, and national levels. For lectures and future exhibits visit
museumonmain.org/exhibits.html
---
Valley Art Gallery
1661 Botelho Dr # 110, Walnut Creek, CA 94596
Lisa Rigge
will be the guest artist at Valley Art Gallery
https://valleyartgallery.org/event-cat/upcoming-events/
 from August 9th through September 16th. 
Lisa will be at the gallery Saturday, August 13, 11 am – 2 pm and Tuesday, August 23, 2 – 5 pm if you'd like to drop in while she's there.
Valley Art Gallery is also hosting an Open House with a $300 gift certificate on Aug. 28th from 2-5 as part of Walnut Creek's "Arts Around August" events. Check the link for more information on Lisa's show and the $300 drawing.
Click on image below to view Lisa's work in gallery mode.
---
aRt Cottage
2238 Mt. Diablo St. in Concord
Several of our PAL members are currently showing with a group of 22 artists from all over the area that are part of the Contra Costa Plein Air Painters.  This group is Meghana Mitragotri (our president), Nancy Roberts (the group founder), Lorraine Wells,  Rebecca Davies and Sharon Cohune.  Their work is showcased at the 'aRt Cottage', 2238 Mt. Diablo street, Concord (http://www.artcottage.info.).  Nancy Roberts is the featured artist and many of her lovely and exciting art pieces are on display.  The show runs through August 26th. 
---
Bankhead Theater
2400 First St, Livermore, CA 94551
"The Artists Among Us: Native People Today", at the Bankhead Theater, through July 31. Free and open to the public Thursdays through Sundays 1:00 to 5:00 pm and for ticketed patrons during performances at the Bankhead. https://livermorearts.org/visual-arts-2/.
---
LAA Gallery
Upstairs in the Carnegie Building, 2155 3rd Street, Livermore
Summer Gallery Hours: Thursday – Saturday, 11:30 to 4:00. Open Thursday Farmers Market Hours: 4:00-8:00. Sundays 10:00 to 2:00. www.LivermoreArtAssociation.org
2022 Gallery Dates:
August 14 – Art In The Park
September 25 – Jewelry and Wearable Art Show
December 3,4 – Christmas Event