PAL-John Muir Health Show "Healing Spaces!"
PAL is truly delighted that our first art exhibition in Walnut Creek at John Muir Health Medical Center will be live May 23 until July 14. Our talented juror Jody Mattison has chosen 33 artists' healing works of art that will be displayed at the Auxiliary Gallery in the Aspen Center located at 133 La Casa Via, Walnut Creek.This display is intended to create an ambiance of healing for patients, their family and friends, staff, volunteers and healthcare practitioners.
Online/Virtual Gallery: Unable to travel to Walnut Creek? No problem!  A beautiful gallery of the show will be online here May 23. 
Reception & Awards: PAL is also organizing a 30-45 minutes' Virtual Reception over Zoom on Wednesday, June 8 at 7:00pm for Jody to announce award-winners and comment about the winning pieces. We are honored that Rosemary & Peter Therkelsen, the Auxiliary Board's Art Committee Co-Chairs, will also be available at this reception to share their journey with us. Marion Huff, PAL's webmaster, will give us a tour of the virtual gallery too! Take a drink, munch on a snack, but please attend the meeting from the comfort of your home. This meeting is free and open to the public. 
---
Firehouse Arts Center
Firehouse Art Center, 4444 Railroad Ave., Pleasanton. The Firehouse phone number is (925) 931-4848.
Current Harrington Gallery Exhibit
Road Trip – Allied Arts West – Poetry by the Monday Night Poets – June 11 – August 13, 2022
Different people will bring home different memories from the same trip. For one traveler, it is the car they drove in, the view out the window, or the people they met.  For another, it is what they brought home, whether that be an abstract mental image or a cluster of picked flowers.
At the conception of the exhibition, the award-winning professional artists of Allied Artists West were given the theme, "road trip," and each took off on their individual interpretive journeys. Thus, the show is a collection of different media and varying interpretations of what a road trip might inspire. Most artworks are accompanied by poems complimenting the visual piece and were written by The Monday Night Poets, a local writers' group.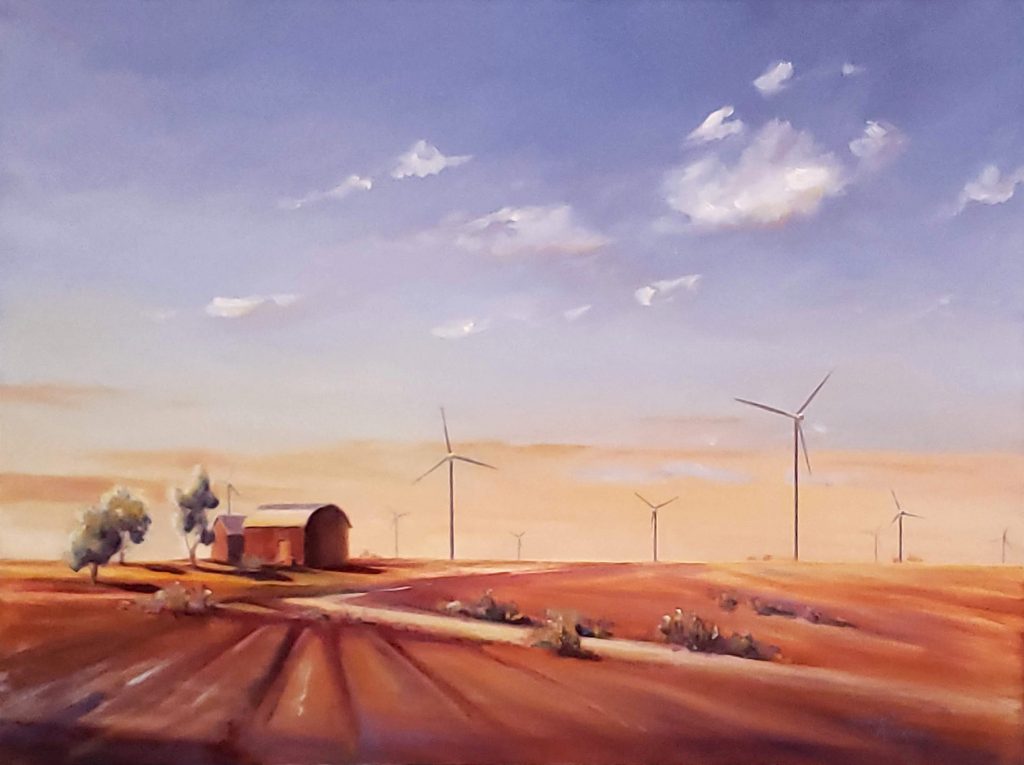 Wednesday – Friday, 10 am to 5 pm; Saturdays 11 am to 3 pm
---
Other Events
Essential Fine Art Figurative Show May 27, 28, 29: Receiving in lobby (or available space); Saturday, May 21, 12:30 – 4:00 pm; hanging in West Room: May 26, 9:00 am – 4:00 pm; exhibition in West Room: May 27-29, 11:00 – 4:00 daily; artist's reception: Saturday MAY 28, 12:00 to 3:30; at Bothwell Arts Center, 2466 Eighth St. Livermore
The Essential Figure Show – https://livermoreartassociation.org/essential-figure-show
The Seeds of the Essential Figure Show started in the Art Galleries of the Tri-Valley. A key Livermore gallery was the Thompson Gallery, formerly on First Steeet then owned and run by Christine Thompson. Some 25 years ago, Livermore and Pleasanton had several galleries who hosted an annual Figurative Show. After those galleries closed, Barbara and Christine were inspired to continue the tradition at the newly opened Bothwell Arts Center and called it the "Essential Nude Show." It was later changed to the "Essential Figure Show" because the publicity emails kept going to spam! Barbara is an artist of many talents. Despite specializing in miniatures, Barbara was commissioned to paint the "Pioneers of Pleasanton" mural in her home town of Pleasanton because of her ability to paint portraits. Barbara and Christine run a weekly figure drawing workshop at the Bothwell. Many of the artists from the figure drawing group participate in the annual figure shows. Word of mouth and advertising bring in many other artists from all over the Bay Area. The theme of the show is "Celebrating the Human Form in All its Glory!" Its been 14 years since it started but because we had to skip a year, this will be the 13th show. The variety and quality of work has made this show a must see. All media is on display, including painting, sculpture, photography and more. The show attracts top judges such as Robert Hunt among whose many achievements produced the Dreams Works logo with the boy fishing in the moon. Well known surrealist Bill Sala judged one year. Accomplished artists are always brought in to judge and this year's judge is Ron Norman, a local legend for his colored pencil and graphic drawings. There is also a feature where the public can chose their favorite pieces and vote for "The People's Choice" award. Don't miss this year's Essential Figure Show again at the Bothwell Arts Center this May 27, 28, and 29.
Celebration of Women Month of May at the Livermore Library: The original 2015 "Celebration of Women" photography show was created by LAA member Barbara Reynolds to display hers and others photos of women from around the world. For this show, photography artists have submitted their best images of women. That's the theme and the main requirement. It was a judged event with monetary awards. In addition, there was a separate invitation to display a photo of special woman / women in someone's life as a tribute. These photos were not be judged. Normally the show is held during the International Women's month in March but has been delayed to hang in May due to Covid. If you need information about "Celebration of Women", send an email to celebratewomen22@gmail.com
---
Tracy Art League, new version of their Expressions Show, at the Grand Theater. Call for dates & times. 209 831-6858. atthegrand.org.
---
LAA Gallery News
Summer Gallery Hours
Thursday – Saturday, 11:30 to 4:00
(Open Thursday Farmers Market Hours: 4:00-8:00)
Sundays 10:00 to 2:00
Upstairs in the Carnegie Building, 2155 3rd Street, Livermore
www.LivermoreArtAssociation.org
2022 Gallery Dates:
August 14 – Art In The Park
September 25 – Jewelry and Wearable Art Show
December 3,4 – Christmas Event